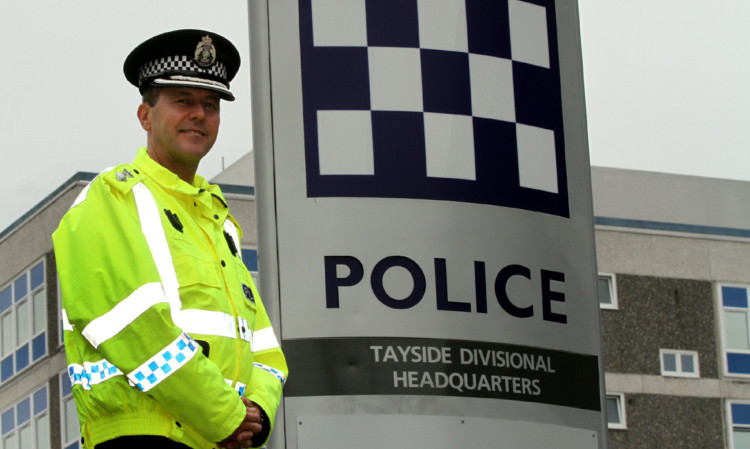 Police Scotland's new chief superintendent for Tayside has announced a crackdown on violent crime.
Chief Superintendent Eddie Smith, who has served nearly 28 years with the police force, succeeds Ch Supt Hamish Macpherson, who has moved on to the Police Scotland national IT project.
Ch Supt Smith, 48, was the former divisional commander of the south Lanarkshire division and he believes Tayside has similar issues to his former patch.
He said: "There's a similar demographic, as there was a mix of urban and suburban areas.
"Even although they're a part of Angus and Perthshire and they are much more rural and bring their own challenges, I'm used to that in certain areas of my old job.
"Violence and anti-social behaviour is still very much a priority for communities in Tayside, as are drugs, road safety issues, organised crime, terrorism and rural crimes.
"I take violence very, very seriously and I make no apology to say that is a number one priority.
"If I can stop one mother and father from grieving the loss of their son or daughter from being a victim of a violent attack, which can lead to murder, then that's what we'll do.
"Obviously, house-breaking and other thefts are still big issues and we are still aiming to crack down on this in our usual manner.
"One of the biggest factors for these crimes is alcohol in terms of starting violence and criminality. I've been out in Dundee and Perth city centres on the past two Friday nights, so I know exactly what our officers have to deal with."
Ch Supt Smith has been drafted in from Strathclyde, rather than someone from within Tayside being promoted, but he defended that decision today.
He said: "I think it is natural for there to be concerns, but I hope the first 11 months of Police Scotland have disposed of this notion.
"There are fewer cases of domestic violence, but, although reports of sexual violence have risen, that is not a bad thing. Members of the public now feel confident to report crimes that happened years and years ago.
"They know they will be treated well and we will do everything we can to catch the people responsible. We just have to keep doing what we are doing. I am not going to change anything drastically."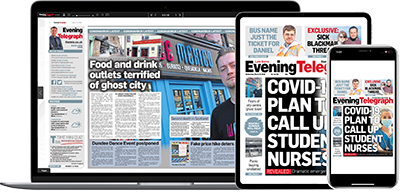 Help support quality local journalism … become a digital subscriber to the Evening Telegraph
For as little as £5.99 a month you can access all of our content, including Premium articles.
Subscribe