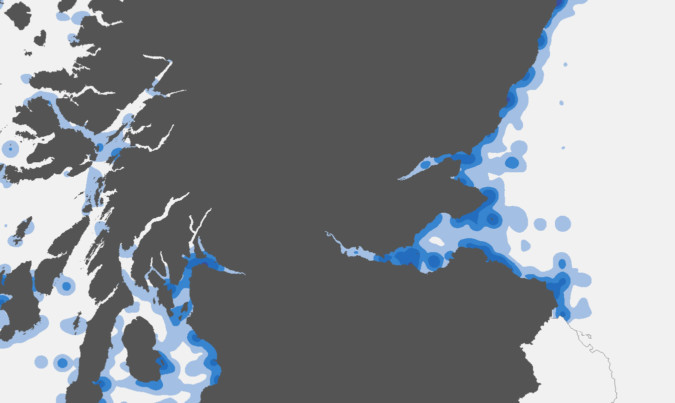 A new map showing 1,200 years of shipwrecks off the coast of Tayside has been published by historians.
Historic Scotland and the Royal Commission on the Ancient and Historical Monuments of Scotland (RCAHMS) have collected data from thousands of their own records and a number of new sources to create the dramatic picture which shows the perils of our coastline.
Hundreds of people have lost their lives in the freezing North Sea and now new information donated by the pioneer of nautical archaeology in Scotland, Dr Colin Martin, the Wessex Archaeology Coastal and Marine and Orkney Research Centre for Archaeology (ORCA) has been able to show just how devastating the shores of Tayside were.
Included in the collection called Project Adair is HMS York, which sank off the coast of Arbroath in 1804, killing all 491 men and boys on board.
The 74-gun ship was on a routine patrol of the North Sea at the time, but one month after leaving Woolwich under Captain Henry Mitford, she crashed into the Bell Rock.
Pieces of wreckage were found as far away as Cruden Bay and St Coombs in Aberdeenshire.
Philip Robertson, Historic Scotland's marine archaeology expert, said the loss of HMS York was just one example of how important it is to preserve common shipwreck areas from offshore developments such as windfarms.
He said: "We're not saying you can't build windfarms in these areas, but the map shows that prior to development, there must be care to make sure everything is preserved."
The RCAHMS Archaeology Projects Manager, George Geddes, added: "There's about 40 known wrecks in the Firth of Tay, but there will be a lot more that we just don't have the resources to find. But hopefully this map will show just how much potential there is to find more fascinating stories of forgotten wrecks."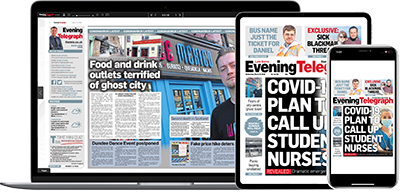 Help support quality local journalism … become a digital subscriber to the Evening Telegraph
For as little as £5.99 a month you can access all of our content, including Premium articles.
Subscribe