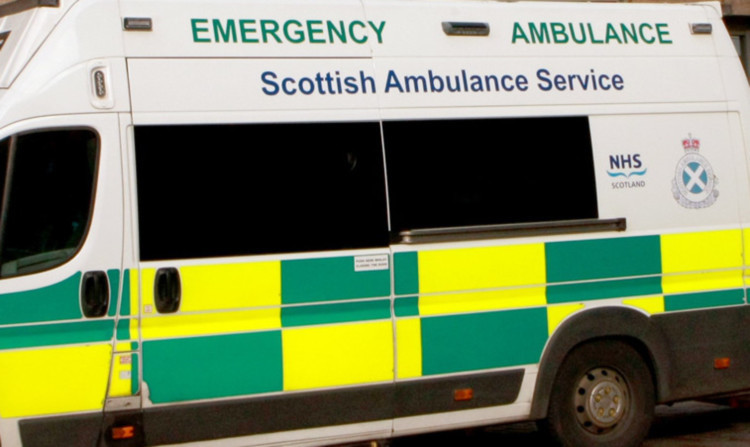 A heartbroken Dundee mum called a local radio show to hit out at the drug dealers who "killed" her daughter.
"Lovely Ceri" Gail Hutchison's only child was found dead in her Menzieshill home on Saturday dinner time.
Hours later the grief-stricken mum phoned a Radio Tay talk show to speak of her anger towards the dealers who didn't give her daughter a chance.
Gail told DJ Ally Bally low-life peddlers had pushed drugs through Ceri's letterbox to keep her hooked.
The 54-year-old said: "The dealers would phone her, turn up at her door and even push drugs through her letterbox.
"She didn't even stand a chance, not even a minute to try to beat her addiction.
"They wouldn't leave her alone. Ceri was not a very strong person, as they knew.
"She used to tell me she was getting them coming to her door when she got paid they knew when she had the money."
During the harrowing phone call, Gail said Ceri, 32, was desperate to come off the drugs. She also said targeting low-level street dealers should be a police priority.
Gail told listeners across Scotland: "The problem is rife. I've just lost my daughter. The police are not getting the wee men on the street.
"It's the wee men who are killing people, the big boys bring in the drugs but it's the wee men peddling the stuff."
Police in Dundee are treating Ceri's death as a suspected Valium and alcohol overdose.
Gail, who lives just yards from where her daughter was found, revealed she called Ally Bally to save other families from the same anguish.
"Even if I can save just one life. Ceri was a wonderful person. She was perfect."
She told the Evening Telegraph: "Ceri was lovely. She was very open, she would tell me a lot but I never knew much about the dealers she kept that part away from me. But I have given the police a name."
Detective Superintendent Shaun McKillop of Tayside Division said: "Police Scotland will take on any and all information about all levels of drug dealing, including small-time dealers.
"We are extremely aware of the problems and harm that drugs cause in our communities."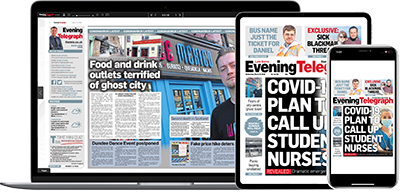 Help support quality local journalism … become a digital subscriber to the Evening Telegraph
Subscribe