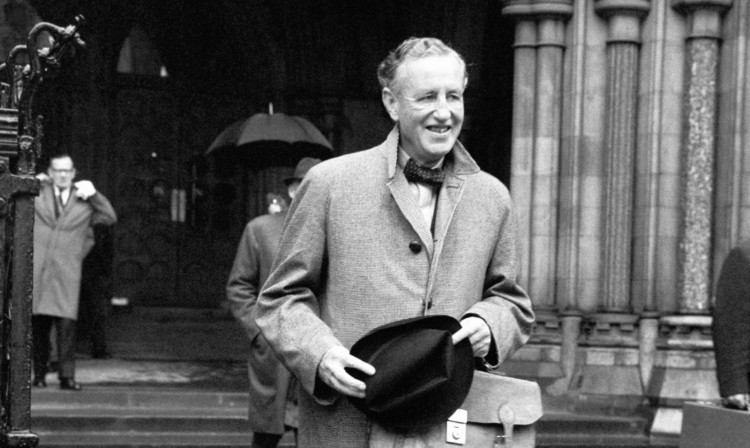 James Bond could be the best known character that's ever been written.
But without Dundee, the MI6 agent with a licence to kill and a penchant for dry Martinis might never have existed.
Author Ian Fleming owes the glamorous, jet-setting lifestyle he enjoyed, and which inspired James Bond, to his family roots in Tayside.
Fleming's great-grandfather John and his wife Grizel (Grace) lived in a tiny two-room Victorian tenement flat in Dundee.
Then, in the industrial heart of east Scotland, John worked his way up in a jute mill from shop floor to factory overseer.
Census data reveals the Flemings shared their humble address with 11 other families.
But John prospered, saving enough to open a small grocer's shop before working a 35-acre farm in Perthshire until his death in 1858 at the age of 86.
John's son Robert Fleming's grandfather stayed in Dundee, launching his career as a clerk in the yarn and clothes industry.
But he was a gifted accountant. He went on to found the Scottish American Investment Company and later the merchant bank of Robert Fleming and Company.
The family was now upwardly mobile enough to move across the river to Tayport, settling in a middle-class villa called Tighnavon.
Robert went from strength to strength and by the time Ian Fleming's dad Valentine was born in Newport-on-Tay in 1882 he was a very wealthy man.
But as enterprising as his ancestors had been, Valentine's fortune was the most impressive.
Following in his father's footsteps, he went into the banking profession. Valentine made the family business a world leader and moved his family to a home in Mayfair, London.
Ian was born there into a life of wealth and privilege in 1908.
He had the finest education money could buy at England's famous Eton College, going on to work in top secret British naval intelligence during the Second World War.
Fleming gave Bond all the knowledge and character traits of the perfect gentleman. They had the same impeccable upbringing, and Fleming even gave his hero Scottish ancestry.
Though Bond's imaginary roots in Highland gentry was certainly an embellishment on Fleming's own more modest family history.
In fact Fleming was very secretive about his meagre origins. He may have held a lifelong gratitude for the privileges he enjoyed, but it wasn't something he talked about.
Yet Fleming must have appreciated that without these trappings of wealth, he would never have been able to create one of the greatest fictional spies of all time. His life was the inspiration for James Bond.
Fleming latterly spoke about the death of his father, killed in action during the First World War. He recalled: "My father was a link to the great-grandfather and grandfather who had taken us to a place from which we could dream of great things."