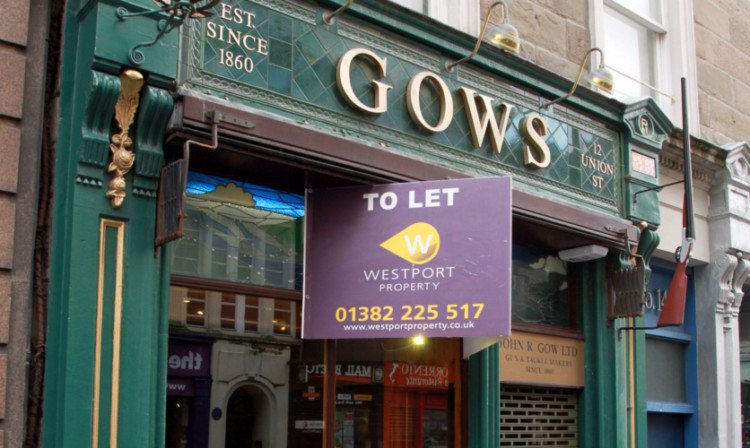 The closure of iconic Gows of Dundee is a great loss for the city, says former owner Doug Masson.
Doug, who owned the shop for 27 years before retiring in March last year, told the Evening Telegraph the closure had been "a real blow".
"It was one of the oldest shops left in Dundee," Doug, 61, said.
"I'm really sorry to see it closing after so many years. It is very disappointing.
"The store meant everything to me. It was my life and I loved it.
"I met so many friends and the customers were so great and supportive.
"I used to look forward to going to work every day."
Last week, the Tele reported the 154-year-old Union Street shop was standing empty. The fishing tackle and gun store had been stripped out and a 'to let' sign was hanging from the door.
"I retired in March last year and the business was taken over," Doug said.
"The business was in good shape when I left, I don't know anything about why it has closed."
In 1989 the store was forced to close after a gruesome murder, but reopened after Doug stepped in to buy the business.
Adam Hutcheson, of Westport Property, the company letting the store, said they were instructed to put the property up for let last week.
"There has been an encouraging level of demand," Mr Hutcheson said.
"While it is sad to see a long-running business close, I believe the store is already under contract with a new retail business."
When John R Gow founded the company in 1860 it covered both the manufacture and retail of fishing tackle and guns for shooting game and was based on the Perth Road, before moving to Union Street.
In 1989, then-manager Gordon Johnston was murdered by two young men in a robbery gone wrong.
Ryan Monks and Paul Mill, aged 22 and 21 at the time, killed Mr Johnston in a violent outburst before ransacking the store and stealing cash, shotguns, ammunition and knives. It was three months before the pair were arrested and they served 13 years behind bars.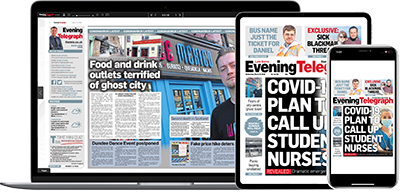 Help support quality local journalism … become a digital subscriber to the Evening Telegraph
Subscribe