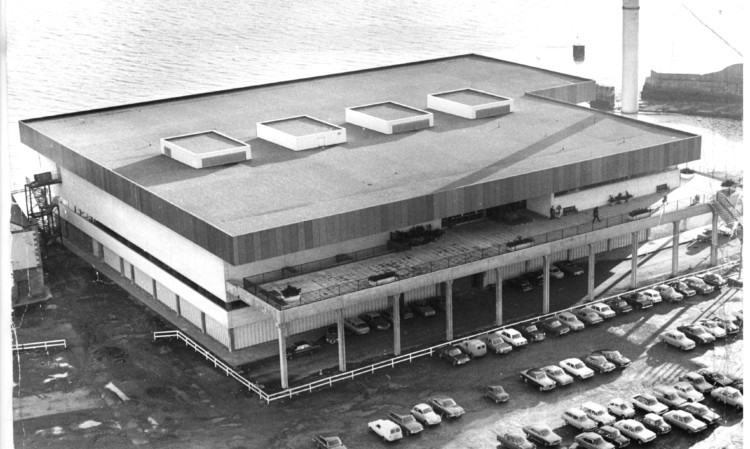 After nearly half a century of service, a centrepiece of Dundee's waterfront is finally set to come down.
With the demolition of the city's iconic old Olympia swimming pool well under way, the once ground-breaking leisure centre has been reduced to a rubble-strewn skeleton with the site scheduled to be cleared by mid-April.
While the Olympia's £33m replacement has proven a hit with Taysiders of all ages, long-time residents can't help but express a tinge of sorrow for the fall of Olympia, which was once among the nation's most ambitious, state-of-the-art aquatic centres.
According to veteran city councillor Ian Borthwick, the site's initial development represented a progressive spirit in Dundee that has only recently been rekindled.
He said: "The Olympia was hugely important to this city, because it made so many leisure activities accessible to everyone in the city, rather than a privileged few. That was always the idea and, in the end, it was extraordinarily popular."
Plans for the mighty leisure centre were originally approved in January 1970, with an estimated cost of £1,275,000. However, the waterfront site had already been a family favourite since the turn of the century.
Built in 1896, Dundee's Victorian-era Central Bath House occupied the ground that would later become the city's waterfront Hilton and was a central aspect of recreational life in Tayside up until its demolition in 1974.
Beside it, the city's new leisure centre rose in earnest, opening its doors for the first time on July 15 1974. With its new-age wave machine, rapids and age-specific pools, locals took to the Olympia like fish to water.
More than 175,000 swimmers hit the pool in its first three months alone. Better yet, constant redevelopments at the multi-million-pound site meant the crowds would only continue to swell.
In 1987, the city council signed off on the £500,000 addition of new waterslides and, within four hours of completion, 1,000 revellers had already rocketed through the new plumes. Later developments, such as a £30,000 climbing wall were a huge hit, too. Meanwhile, the old Olympia held a number of international swimming competitions that helped put Dundee on the map. Within its walls, hometown heroes were made, and Olympic champions showcased their immense skill.
But all good things come to an end and, in 2010, it was finally agreed that the aging facilities were due a replacement.
In keeping with the original building's design, Dundee City Council approved an equally ambitious project that would give birth to yet another facility to be proud of.
Last June, the New Olympia opened up its doors to rave reviews.
Boasting a 50m pool, wave pool, rapid river, four flumes, dive pool, activity pool and cafe, the centre has proven a successful replacement for its colossal predecessor.
As demolition crews finally bring the walls down at Dundee's first Olympia, Mr Borthwick is confident its legacy will live on in the new Olympia.
He added: "A flagship leisure facility has been an essential part of Dundee for half a century. If we can continue to support activities that are widely accessible to everyone in Dundee, it has the power to be just as great as the old Olympia."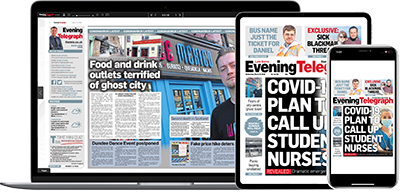 Help support quality local journalism … become a digital subscriber to the Evening Telegraph
Subscribe