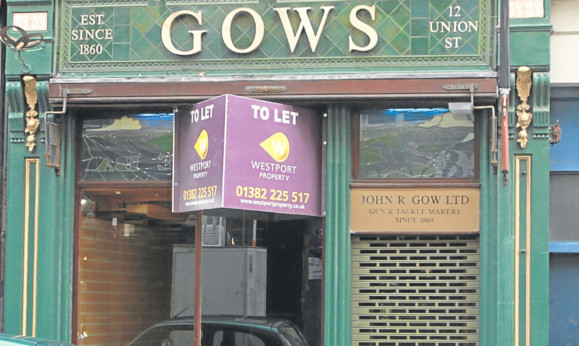 A Dundee institution that has traded in the city for over 150 years has closed its doors.
Gows gun shop, on Union Street in the city centre, has been stripped out and the building put up for let.
The tackle store opened in 1860, and has been a fixture in the town ever since.
But today the store was found to be sitting empty with a To Let sign hanging from the door.
The store is being let by city firm Westport Property.
A spokeswoman for the company said: "An administrator has yet to be appointed but that should happen in the coming weeks."
The last registered company director was Ryan Balcombe, but it is believed he resigned his position several weeks ago.
In 1989 the store was forced to close after a gruesome murder, but reopened after Doug Masson stepped in to buy the business. He was joined by Mr Balcombe as company director about three years ago.
Sandra Burke, chief executive of Dundee & Angus Chamber of Commerce, said: "It's unfortunate to see such a long-standing businesses ceasing to trade.
"We would hope that the space would be snapped up in due course because there will soon be a lot more visitors to the city."
When John R Gow founded the company in 1860 it covered both the manufacture and retail of fishing tackle and guns for shooting game and was based on the Perth Road, before moving to Union Street.
In 1989, then-manager Gordon Johnston was murdered by two young men in a robbery gone wrong.
Ryan Monks and Paul Mill, aged 22 and 21 at the time, killed Johnston in a violent outburst before ransacking the store and stealing cash, shotguns, ammunition and knives.
It was three months before the pair were arrested and they served 13 years behind bars.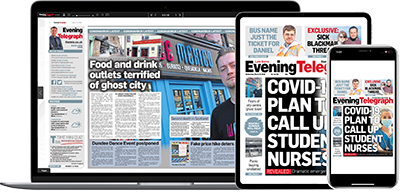 Help support quality local journalism … become a digital subscriber to the Evening Telegraph
Subscribe