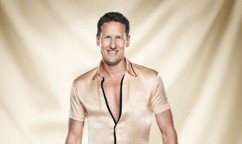 Strictly Come Dancing star Brendan Cole is warming up for his first ever Dundee tour and he can't wait to get his hands on our famous cake.
The dance champ told the Tele he's very excited to be making his first trip to the City of Discovery.
"I'll definitely be picking up a Dundee cake," said the 38-year-old as he asked for more advice on what city souvenirs to get his family.
Brendan, whose heritage is Scottish despite growing up in New Zealand, said he hopes folk here will be less inhibited than an English audience.
He said: "I've not been to Dundee before, but my father was Scottish so it's always nice to come up.
"When you're dancing in a show you get a sense of the people you're performing for that's the fun side of it and it will be really good to learn a bit more about the people of Dundee.
"Scottish audiences tend to be a bit crazier, a bit less inhibited and risky and that's what I love."
Dundonians may well catch a glimpse of the feisty Latin expert out and about on March 16 when the show finally hits the Caird Hall stage.
"With the tour we don't get a lot of time outside of the show," said Brendan. "But I should get to have a wander around before we head on to the next place."
Brendan's UK tour Licence to Thrill started in south-west England last week he's already come close to dropping partner, fellow Strictly Come Dancing professional Aliona Vilani, off the stage and danced a pasodoble with his fly open.
"Anything goes," he said. "It's on the edge that's what's exciting about it.
"There's something for everyone. Visually it's a full on show, there are no dull moments. It's very interactive and there's a Q&A in the second half, which is always hilarious."
Brendan will be joined by a cast of 14 musicians and six world class dancers in the two-hour extravaganza.
It features waltzes, foxtrots, fast-paced quicksteps, tangos and American smooths to satisfy the ballroom fans and an array of Latin classics, including the cha cha, samba, salsa and jive to keep the heart jumping.
A live big band will perform songs from across the decades from Nat King Cole to Gladys Knight to Michael Buble, with a strong James Bond theme throughout.
Tickets are available from the Dundee Box Office and cost between £24 and £34.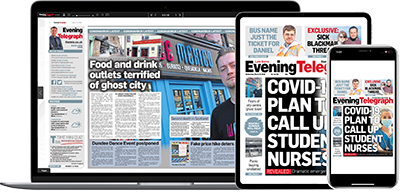 Help support quality local journalism … become a digital subscriber to the Evening Telegraph
Subscribe