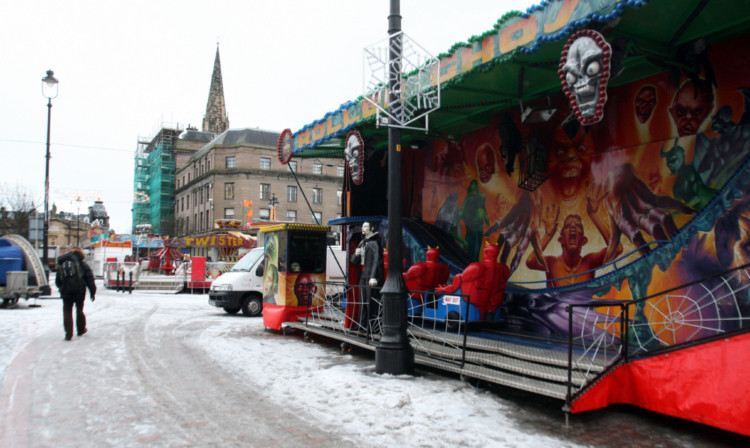 Support is building for Dundee to host its own Hogmanay celebrations after the city's New Year atmosphere was branded "miserable".
Council leader Ken Guild last week ruled out hosting events due to cost and a lack of support.
But 800 people have since joined a Facebook group called 'Let's bring New Year events/celebrations to Dundee City Centre'.
Several politicians including senior members of the council administration have added their support and a public meeting is now being planned to gather ideas.
The Facebook group had attracted 700 members within 18 hours of being started by Phil Welsh on Tuesday. Some group members have said it's "embarrassing" the city doesn't host official celebrations like those seen elsewhere in Scotland.
Mr Guild had aired his views in the Tele last week, but fellow SNP councillor Jimmy Black has now backed calls for Hogmanay events. He wrote on the Facebook group: "I promised in 2007 I would try to get a Hogmanay celebration organised in Dundee. I failed through lack of support.
"My opinion has not changed and Dundee should do this. I was living in Edinburgh in the days before their big Hogmanay got going, and it was just about as miserable then as Dundee city centre was this year. The Hogmanay Festival has transformed that grey old city over the New Year break, and we can surely learn from that. If people want this to happen, then let's make it clear that the demand exists."
Labour councillors Lesley Brennan and Richard McCready also backed the move. Mr McCready said: "I think we should look at what is possible and most importantly what do the people of Dundee want."
Ms Brennan is proposing a public meeting this month, and said: "I'd like to see something different that is family-friendly. Stonehaven's fireballs event is a real community event."
The Lib Dems' Fraser Macpherson added: "I'm supportive of exploring what might be deliverable and ways to get the views of Dundee people on what they'd like to see take place."
SNP councillor John Alexander said the city was "missing a trick by doing nothing".
Responding to the calls, Mr Guild said: "They haven't been in touch with me.
"We are always interested in listening but as I've said before, you do get the occasional person who says 'wouldn't it be nice', but once you talk about the details, the organisation and the cost, everything goes quiet. If it's a serious set of proposals, they should bring them forward.
"If Lesley Brennan wants to start promoting this, she should perhaps have a word with the officers to find out what's happened in the past and reasons why things have been discontinued and how much she reckons it's going to cost."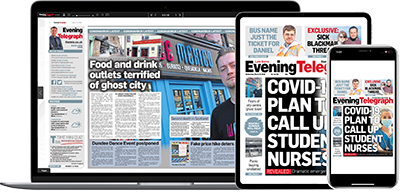 Help support quality local journalism … become a digital subscriber to the Evening Telegraph
For as little as £5.99 a month you can access all of our content, including Premium articles.
Subscribe