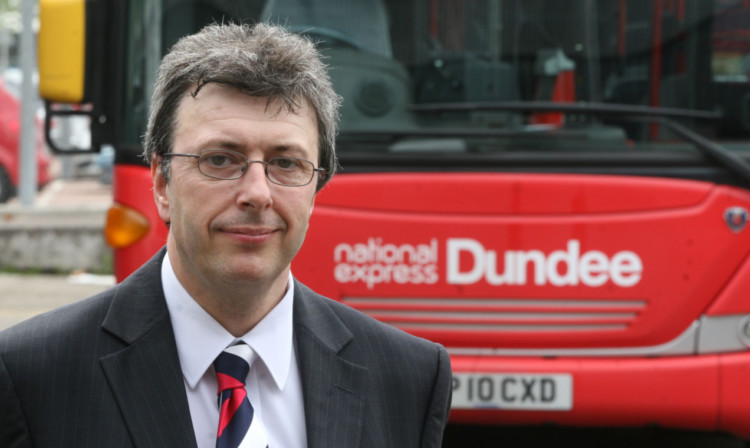 Dundee bus boss Phil Smith crashed a National Express bus while helping out with staff shortages.
Mr Smith, who is managing director at National Express Dundee, is understood to have struck a car while behind the wheel of a city centre bus.
He had taken the step of driving a service bus following a company dispute, which led to drivers refusing to work overtime shifts.
Drivers have been unhappy about the number of suspensions and sackings in recent times and what they regard as excessive overtime.
In total, close to 400 services were affected during the dispute.
Mr Smith had been out driving buses to cover the shortages on each of the four days, along with other senior members of staff.
A source at National Express said the incident had been the talk of the depot.
He said: "He was driving to cover for the staff shortages and he hit the side of a car.
"I think it's good he went out on the road because it lets him see what we face every day, instead of just sitting in an office."
Mr Smith said: "All company procedures have been observed.
"It was a non-injury accident."
Discussions have been ongoing between union shop stewards, drivers and National Express Dundee bosses since the problems saw commuters left standing at bus stops all over the city.
Services to Douglas, Whitfield, Charleston and Fintry were among the most badly affected, with numerous cancellations.
A spokesman for National Express Dundee confirmed Mr Smith had been involved in a crash.
He said: "We can confirm that while covering a shift over the festive period Phil Smith was involved in a minor collision which involved no injuries.
"The incident has been reported and documented in line with company procedure."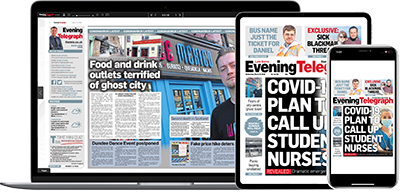 Help support quality local journalism … become a digital subscriber to the Evening Telegraph
Subscribe