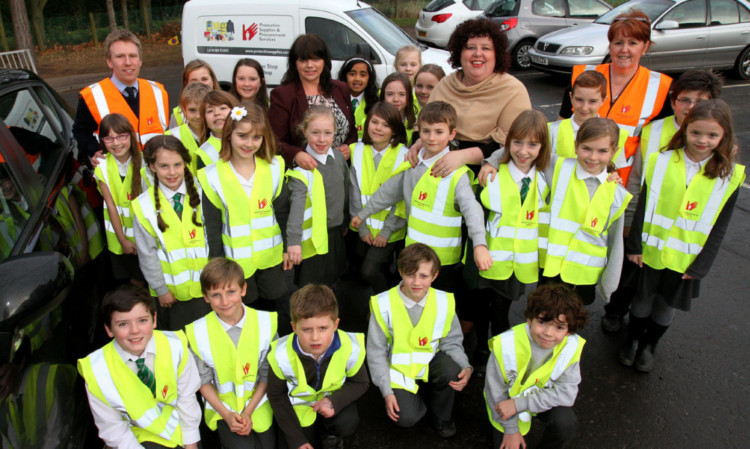 Children at a Dundee primary school have been given free hi-vis jackets to keep them safe in the dark winter evenings.
Barnhill Primary School received 200 of the safety jackets from Broughty Ferry business, Protective Supplies Ltd.
The company's aim is to keep the youngsters visible to cars when they are walking and cycling home from school.
Sandy Watson, a parent with children at Barnhill who helped co-ordinate the scheme, said she was proud to be making school life safer.
She said: "My son attends Barnhill Primary and the main reason we wanted to help them is that our director is a former pupil there and we want to give something back.
"We are a safety-conscious company and we want to highlight the fact that it's darker nights and mornings.
"With myself being a mum up at the school, I know a lot of children are walking and cycling and on their scooters and it's getting dark.
"The jackets were with them just before Christmas, and the head teacher there was delighted for the children."
The company also hopes to roll out the safety scheme to other schools, if this one proves successful.
Sandy said: "If this is successful, we are hoping to get some over to Eastern Primary and Forthill as well.
"As a local business in the area we were very concerned about kids' safety.
"At one time we had no lollipop man up at Barnhill and it was causing concern with everyone parents and teachers.
"So, this is doing a bit extra to ensure safety there."
Sharon McQuillan, head teacher at Barnhill Primary said the new vests would "undoubtedly help".
She said: "One of our parents offered us hi-vis vests from the company for the kids who not only walk to school but also cycle or use scooters as well.
"We consulted with the parent council and with parents, who thought it was a good idea.
"I think it is important that we keep children as safe as we possibly can when they are on their way to and from school and these vests will undoubtedly help."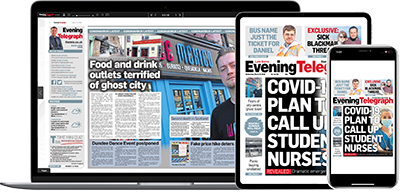 Help support quality local journalism … become a digital subscriber to the Evening Telegraph
Subscribe