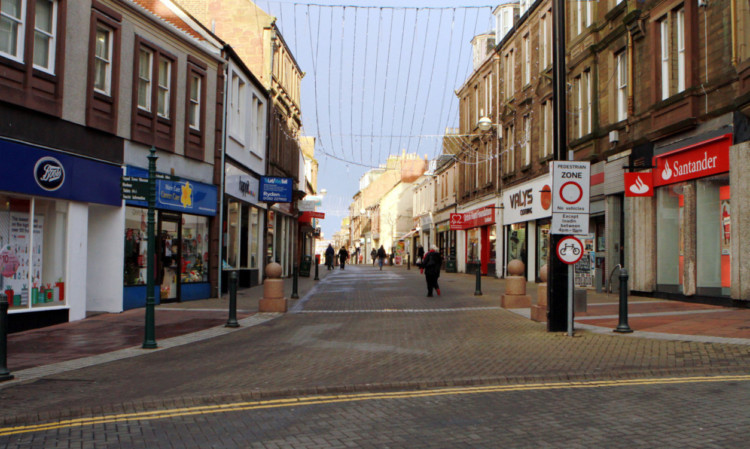 Arbroath has attracted an unexpected tourist thanks to a Tayside author.
Doctor Who arrived in Angus as part of a new series of stories about the Time Lord.
Dundonian writer A.L. Kennedy is behind The Doctor's latest materialisation, titled The Death Pit, which is set in 1978.
According to the book's blurb: "Something odd is going on at the Fetch Brothers Golf Spa Hotel.
"Receptionist Bryony Mailer has noticed a definite tendency towards disappearance amongst the guests."
Author Alison, 48, said: "I know Arbroath a bit, I lived there for a few months and in Carnoustie for about a year.
"It just seemed a suitable place. I wanted it to be in a small town.
"I just remember Pleasure Land, and the weather being filthy."
Alison said the backdrop to the story "is Arbroath", but that the action was confined to a "mythical kind of resort or hotel complex".
"I would like The Doctor to interact with Pleasure Land," she added.
"And the title of the story is not a description of Arbroath."
The series of Time Trips stories was launched after The Doctor celebrated his 50th year as an iconic TV and film character.
On the task of taking on such an iconic character, Alison said: "I had the choice of writing about any but the current Doctor Who, because that would have ramifications for the series."
She opted for the classic version played by Tom Baker, and said: "I was a fan of the series as a child, and I am now. When it's at its best it hasn't changed it's very resilient.
"It was a very happy editorial experience.
"I watched the DVDs for research purposes.
"I had to be aware that although adults would probably read it, I was also writing for children.
"I don't normally have to think that a seven-year-old could be reading."
A.L. Kennedy was born in Dundee in 1965, and has authored 14 books, as well as writing for the stage and radio.
The Death Pit has been released as a 56-page Kindle ebook, but Alison said she plans to extend the plot into a longer story.
She said The Doctor may make it as far as Dundee, and that Fife will probably feature as well.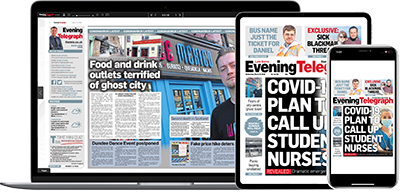 Help support quality local journalism … become a digital subscriber to the Evening Telegraph
Subscribe