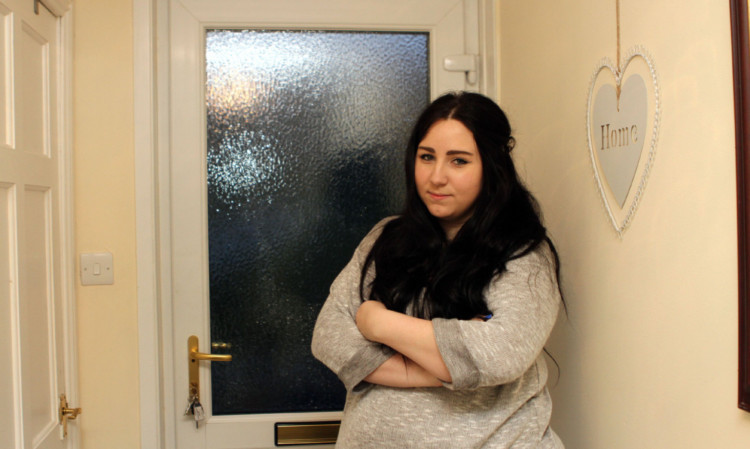 A terrified Dundee mum had to chase off a burglar who invaded her home while she was alone with her two young children.
Jade Duncan, 21, was upstairs nursing her 16-week-old baby when the thief entered the family's Downfield home.
She heard banging, but at first dismissed the noises. For five minutes the mum-of-two was unaware of the morning raid.
The young sales assistant said: "It was about 7.15 in the morning. I was upstairs in bed with my little boys and I heard the front door opening, but I wasn't 100% sure so I kept feeding my baby. But then I heard banging around the house."
Fear for her baby Jorden and three-year-old son Jamie took hold and she ran to the top of the stairs.
"I was shouting down the stairs," said Jade.
"I heard them in the living room, I had the pram with the rain cover on in the hall and I heard them brush past it and towards the door.
"I heard them slamming the door shut and I belted down the stairs.
"My first instinct was that there was another one in the house. I had to get them out and lock the door.
"My son is three years old, he uses the toilet which is down the stairs by himself. If he had said he needed to go in that first five minutes I don't know what would have happened. It doesn't bear thinking about."
Jade, who lives on Eskdale Avenue, lost dozens of priceless photographs including every one she had of baby Jorden.
She said: "They took our laptop, it had all our photos on it. The day my son was born, he's only 16 weeks all our pictures of him were on the computer.
"And my other son is three three years of Christmases, birthdays, days out everything was on there."
Jade and partner Jamie, 25, only moved into the house six months ago.
"I'm definitely still scarred," said Jade. "I haven't been sleeping. It's had a lasting effect.
"It's the perfect family home for me and my kids and my partner, but I don't know if I can stay here after this."
Anyone with information that could assist police inquiries into the housebreaking on Wednesday November 27 should call 101, or speak to any officer.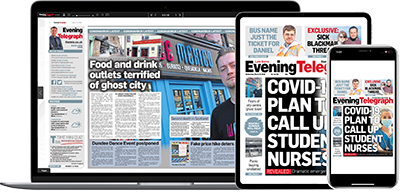 Help support quality local journalism … become a digital subscriber to the Evening Telegraph
Subscribe