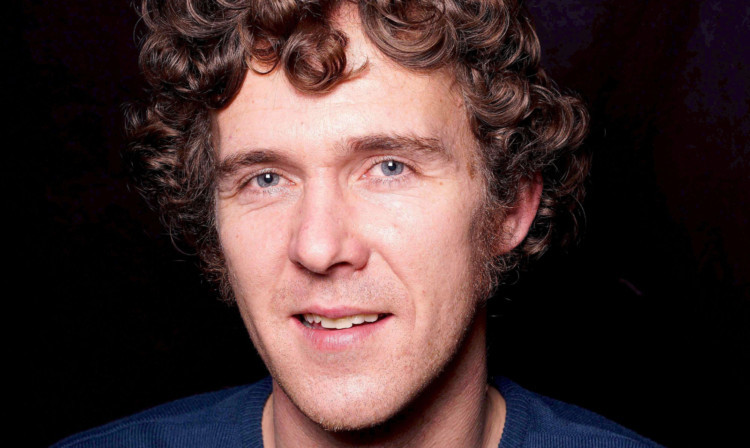 Dundee diehards won't be surprised but when fellow-Dark Blue Barry Phillips set about writing a comedy set at Dens his biggest problem was coming up with a plot that COULDN'T be true.
Phillips is the author of The Tartan Special One, a new book born from the internet sensation The Real Leigh Griffiths Blog.
And the 35-year-old admits being a life-long fan but he knew making fiction stranger than truth was going to be well nigh impossible.
"Dundee's truth has been stranger than any fiction I've written and my fiction can be pretty ridiculous in terms of plot," he said.
"When you consider characters from the past like Ron Dixon and Giovanni di Stefano and some of what's happened at the club down the years it's hard to come up with something that's more fantastic."
Through his blog, Phillips did that by fictionalising the exploits of former Dark Blue Griffiths.
In the book the main character becomes one Lloyd George, a hot teenage prospect who has designs on making it as far as Manchester United.
Surviving the switch from web to paper is the name of Dundee's manager, Jocky, a tough-talking character who's very much old school.
Readers are bound to link that to club legend Jocky Scott, star player and three times manager, and the author does not deny there is something in that.
What he stresses is the use of the name is a homage to his favourite Dens boss. The character bears no resemblance he knows of.
"I started watching Dundee around 1985-86 and most of the best times I remember were when Jocky Scott was in charge. I still remember the team he put together with the likes of Tommy Coyne and Keith Wright in it as the best I've seen, even better than the team of Caniggia, Nemsadze and Caballero.
"I was lucky enough to meet him during a pre-season tour of the Isle of Man when I was on holiday there with my family and he was a brilliant with us. He's a hero of mine, so when I had to come up with the name of a Dundee manager it was always going to be Jocky."
The first book to be published by Dundee-based Teckle Books, The Tartan Special One is being launched on Saturday night.
For Barry Phillips, though, there's an even more special date looming on the horizon.
"I've moved to Glasgow this year after getting a new job.
"That and working on the book means I haven't been able to get to games but we're at Morton soon so I'll be there for an overdue first game of the season."