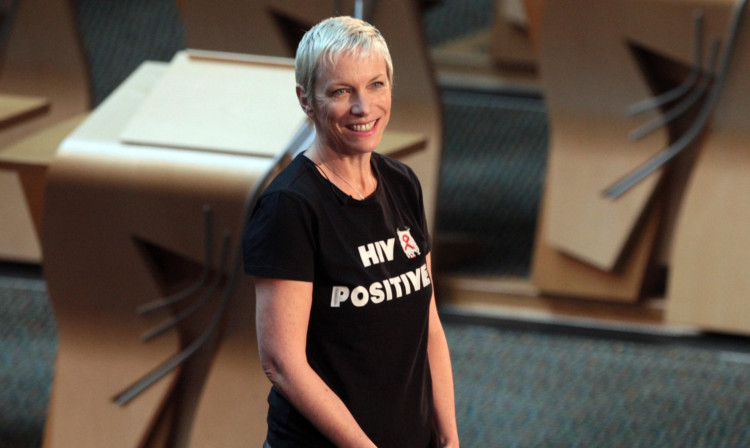 More than half of Scots do not know all the ways HIV is transmitted, according to a new study.
One in 10 (11%) wrongly believe it can be passed by kissing while a small percentage think it can be spread by sharing a glass (3%) or touching a public toilet seat (2%).
The findings were released as part of a campaign by the charity Waverley Care to tackle the stigma around HIV in Scotland, where it affects almost 6,000 people.
The Always Hear campaign is being backed by singer Annie Lennox.
She said: "Stigma is one of the biggest challenges facing the diagnosis and treatment of HIV in Scotland and around the world today. HIV treatment has improved dramatically over the last 20 years, but discrimination of the condition still means that people are scared to get tested.
"HIV stigma fuels people's fear to test, which in turn leads to new infections as people don't know whether they have HIV or not. That's why I'm backing Waverley Care's 'Always Hear' campaign to tackle the myths and stigma surrounding HIV in a bid to stop new infections and improve life for people living with the condition today."
The survey found that there was a lack of general knowledge about HIV.
More than a quarter (23%) of those questioned are unaware that someone with the disease can live for more than 20 years while 15% mistakenly think someone with HIV cannot have a baby who is HIV negative.
However the study, conducted by YouGov, found that the majority of people (87%) have sympathy for those with the disease and nearly three quarters (74%) think more needs to be done to tackle stigma and prejudice against people living with HIV in Scotland.
The Always Hear campaign, funded by the Scottish Government, aims to raise awareness of HIV and tackle the stigma and discrimination surrounding it.
Grant Sugden, Waverley Care's chief executive, said: "It's hugely positive to see that the majority of Scots have supportive attitudes towards people living with HIV, and feel that more needs to be done to get rid of the stigma and discrimination that prevails in our society. However, these new findings prove that there are still awareness gaps about HIV in Scotland, which needs to be addressed.
"More often than not, stigma and discrimination stems from an unfounded fear of infection due to a lack of knowledge about HIV. As indicated in our survey, more people in Scotland need to learn the facts.
"With almost 6,000 people living with HIV in Scotland, it's vital that more time and effort is spent educating the public so that we can hear the truth about HIV, eradicate the fear and ultimately put an end to the stigma that surrounds the condition. We hope these new findings today, and Annie's support make the public think about their own attitudes so that we can move closer to achieving a Scottish society free from HIV stigma."
The online survey of 1,083 adults was carried out between 28 and 30 October.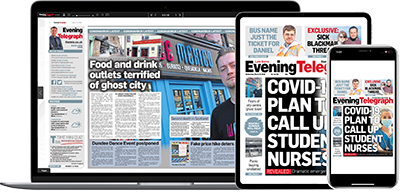 Help support quality local journalism … become a digital subscriber to the Evening Telegraph
Subscribe