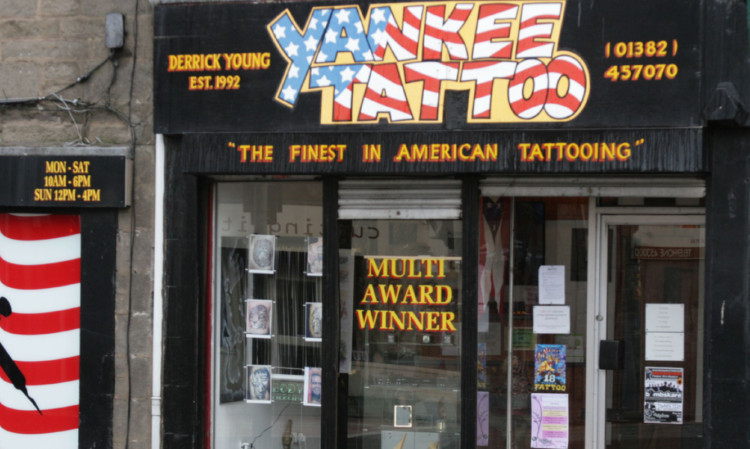 Tattoo parlours in Tayside will be giving out free swastika tattoos next week.
It is part of a global event to "reclaim" the symbol, which is said to have represented peace and strength before more infamously being used by the Nazis in the Second World War.
Three Tayside parlours are participating in the day Yankee Tattoo Parlour in Dundee, Metallugy in Dundee and Idle Hands Tattoo Parlour in Arbroath.
Individuals around the world are offering their services free of charge after being inspired by a Canadian artist and poet called ManWoman.
From the 1960s until his death last year, he had been urging the world to rethink the way the swastika is seen, despite it being one of the most despised symbols on the planet.
Audrie Cabena, who works at Yankee Tattoo Parlour and who will be participating next week, said: "I met ManWoman once and he was covered in swastikas.
"I think it is important to recover that symbol and educate people really.
"It has been a peace symbol for thousands of years, but it is now seen as a symbol of hatred just because of a relatively short amount of time.
"I will talk to the people that come in on Wednesday and make sure they are doing it for the right reasons.
"I'm not saying it is safe to walk around with a swastika on you and you might get people making comments.
"But if I receive any backlash over this then I will have to deal with it when it happens.
"There are hundreds of artists doing this all over the world now and I think it is an thing important to be involved with."
The event is called "Learn to love the swastika" and is being held next Wednesday.
Organisers posted on Facebook that the event was to "spread knowledge and appreciation of the gentle swastika".
They also said "there is absolutely no religion or worship involved only cultural awareness".
Hundreds of individuals and tattoo parlours across the world are involved.
Of the five signed up from Scotland, four artists are based in Tayside.
ManWoman made the decision to start the campaign after a series of dreams and trances he claimed to have had.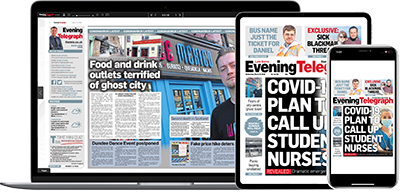 Help support quality local journalism … become a digital subscriber to the Evening Telegraph
Subscribe