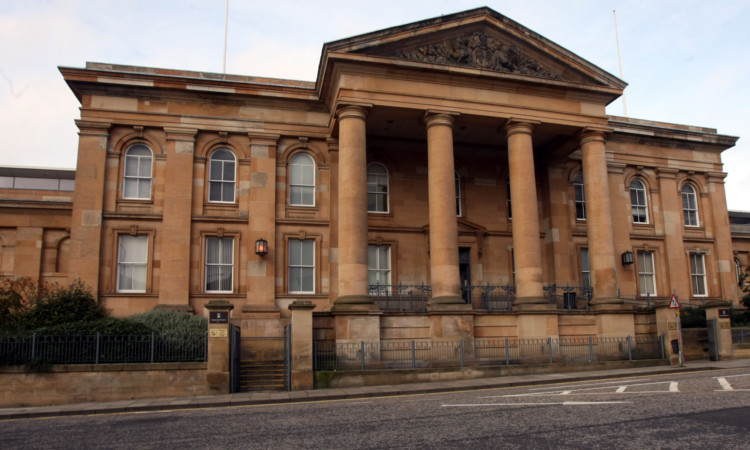 A partially blind, partially disabled Dundee grandad of four has admitted confronting neighbours with a firearm.
Dundee Sheriff Court heard William Liddell, 59, of Clepington Road, took an air rifle to his upstairs neighbour's flat in the midst of a loud party with the intention of using the weapon.
Fiscal depute Nicola Gillespie said the flat's tenant had a number of friends in her flat on Sunday March 17.
Ms Gillespie said: "The accused picked up a weapon, pointed it towards the flat and said if there is any more noise made I will shoot you in the face.
"The air rifle was taken from the accused by a witness. The police were contacted. While they were on their way, a witness fired the rifle at the wall to confirm it was loaded."
Paul Parker-Smith, mitigating, said there had been a problem with loud parties, loud music and shouting since August last year.
Liddell, who had a stroke five years ago, which affected his balance and eyesight, complained to the property company who rented the flat.
The court heard that on the night in question, Liddell and his wife, who had gone to bed early for work, suffered through two hours of party noise from the upstairs flat.
Liddell's wife went up to ask them to quieten down and received a torrent of abuse.
Hearing the noise, Liddell climbed the stairs, but before he got to the next floor, two men came down. One punched him on the head.
Mr Parker-Smith said: "Liddell is an outstanding member of society to date.
"He armed himself and he intended to use the air weapon. It is a serious charge and he admits it."
Sheriff Kenneth McGowan ordered the air rifle be forfeited and deferred sentence to November 19.
Liddell admitted that, on March 17, in the common close on Clepington Road, he had in his possession a firearm with intent to cause six people to believe unlawful violence would be used against them.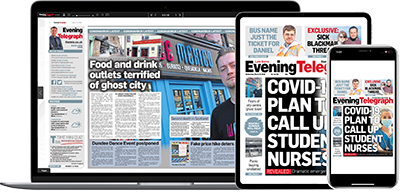 Help support quality local journalism … become a digital subscriber to the Evening Telegraph
Subscribe