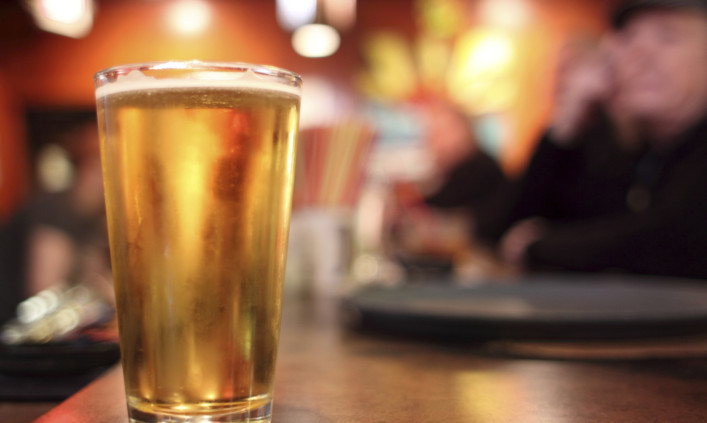 A new licensing policy has seen 20 Dundee pubs and clubs apply to stay open later.
Venues have lodged bids with Dundee City Council for longer hours at weekends.
The council's licensing committee adopted a new policy last month which allows pubs to stay open until 1am, 'hybrid' venues until 2am and nightclubs until 3am on Friday and Saturday nights. However, each venue must apply for extensions individually.
The pubs and clubs involved are spread across the city, including the west end, city centre and Broughty Ferry. Six of them are owned by brewing giant Belhaven.
This is the first group of applications relating to the new policy, but others told the Tele they also intend to apply. The applications will go before councillors in November.
Liquid nightclub is one of two clubs applyingto stay open until 3am the other being Number Twenty-Five on South Tay Street.
A spokesperson for Liquid Dundee said: "Increasing demand for the extension of late-night opening hours is not unique to Dundee, it's a trend that we are seeing right across the UK.
"Other late night operators in the city already have a 5am licence, so the change should help to establish a more level playing field. The decision to stagger licensing hours for pubs, clubs and other operators is a sensible one, which should help to reduce disruption for local residents. We will also be charging an entrance fee after midnight to reduce club hopping."
Jennifer Obzda, training assistant manager at Laings pub on Roseangle, said the move would give pubs more custom.
"It will make it harder for nightclubs, but it will give us more business," she said. "At the weekends we are always busy and we always have a good few groups of drinkers who stay till quarter past, half past 12.
"I don't feel like noise would be a problem as we are quite good at having control of the pub."
John McHugh, director of the Mercantile Bar on Commercial Street formerly the Old Horseshoe Bar said: "We think that at 12, people aren't ready to go home. A lot of people might leave our pub at 11 to go elsewhere.
"If we're going to be open till 1, they might just stay. There is only here and the casino they can go if they're a bit of a later drinker, so if you're not wanting to do to the discos I think it's a great idea.
"The bands will be finishing at a similar time, maybe half an hour later, so there's not going to be that much difference."
However, some are not convinced of the need for longer hours.
George Ferguson, chair of Broughty Ferry Community Council where two pubs want to stay open later said: "The pubs are in populated areas and there are people who need their beauty sleep. It seems to me that we're beginning to push past common courtesy for commercialism.
"We as a community council are not in favour of it at all. They keep saying they've got to do this in order to be viable, but they don't have to. All they've got to do is give a good service while they are there."
The move to introduce later opening hours came after a consultation, which initially proposed clubs be allowed to stay open until 4am, rather than their cut-off time of 2.30am.
However, this was later revised after concerns were raised by police and NHS about the impact of later opening on public health and safety.
A spokesperson for Belhaven said: "We wish to assure our neighbours that the proposed amendment to the licences of these Best Bar None award-winning pubs, does not mean significant changes to the way they operate. It would simply allow the pubs extra flexibility to be able to serve the needs of customers as well as bringing their opportunities in line with other pubs in Dundee."
The pubs applying for later opening times: The Bank Bar, Union Street: 1am; Bar Leo, Broughty Ferry: 1am; Braes, Perth Road: 1am; Bush Bar, Seagate: 1am; Dexy's Bar, Arbroath Road: 1am; Discovery Quay, Riverside Drive: 1am; The Globe, Westport: 1am; Ladywell Tavern, Victoria Road: 1am ; Laings, Roseangle: 1am; Legends, Shore Terrace: 2am; Liquid/Envy, South Ward Road: 3am; The Maltman, Mains Loan: 1am; The Mercantile, Commercial Street; 1am; No 25, South Tay Street: 3am; Old Bank Bar, Reform Street: 1am; Post Office Bar, Broughty Ferry: 1am; Social, South Tay Street: 2am; Trades House Bar, Nethergate: 1am; The West House, South Tay Street: 1am; Whites Bar, Provost Road: 1am.