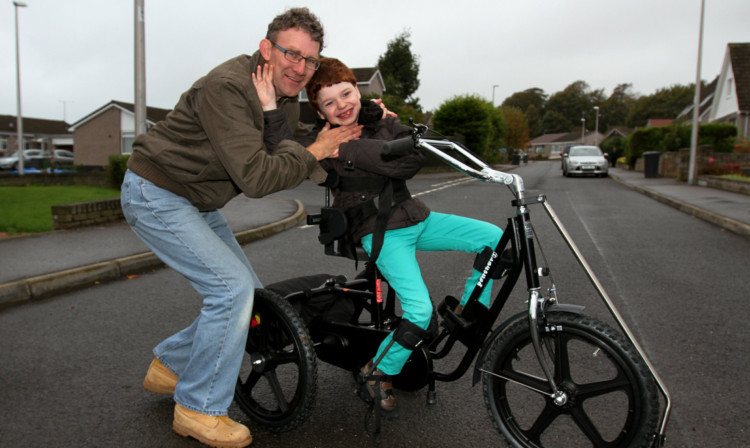 When a disabled Angus boy had his heart set on a specially adapted tricycle, a group of posties stepped in to help deliver his dream.
Royal Mail's Carnoustie delivery office helped to raise more than three times the target for the 10-year-old's £1,200 cycle.
And now Ben Cumming, who has had severe epilepsy since he was 13 months old, is able to ride round the streets in style.
Ben, from Monifieth, cannot walk or talk and so needs assistance with daily activities.
Dad John, who is a postman, wanted to raise money to get his son a specially adapted trike like the one he enjoyed using at Dundee's Kingspark school. When his Carnoustie colleagues heard they stepped in and held a charity football match in August.
John, 48, said the support had been amazing.
He said: "It is great for him to have the trike. He had been on similar ones at school so it was about getting him one for himself so that's great.
"The total we have got so far is just under £3,800 it's astonishing. The target was only £1,200 but once we did the football match there were various other things with people giving in shops and some businesses giving. We will have a fund for Ben that will be there so we can get other things for him if required."
The football match was held between Carnoustie posties and Arbroath posties, and once word spread folk came forward to donate. One anonymous person even put forward £500.
John, who lives on Provost Walk, said: "We are really thankful to everybody. It was really good of my colleagues to give that level of support."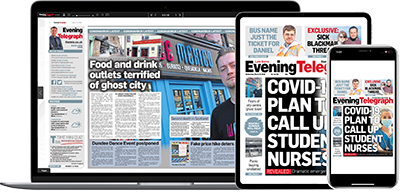 Help support quality local journalism … become a digital subscriber to the Evening Telegraph
Subscribe