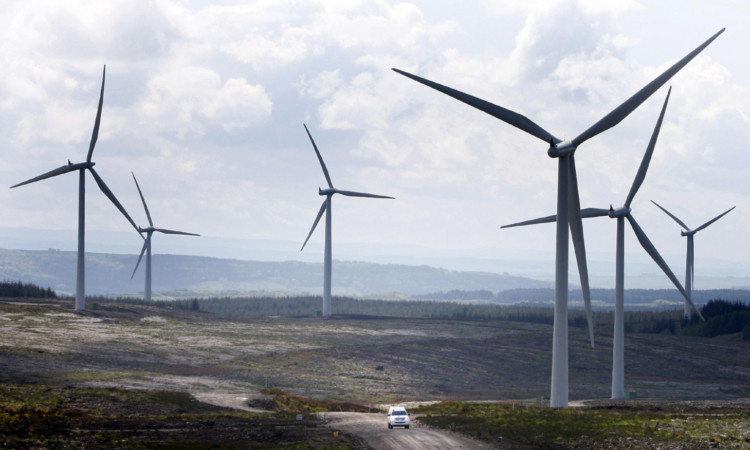 Developers have tried to build scores of wind turbines on Angus countryside over the past year.
Applications for nearly 90 turbines have been handed to Angus Council in the last 12 months for wind farms across the county. The news comes after the Scottish Conservatives slammed "ludicrous subsidies" for the wind farm "gravy train".
Andrew Llanwarne, from Tayside's Friends of the Earth, said the planning process needs to make sure that only suitable developments are being built.
He said: "There is a growing number of applications and a slowly growing number of developments, but they have to go through the planning process and quite a few aren't successful.
"I think the issue is whether they are going in the most suitable locations for wind farms.
"We support wind farm developments in suitable locations where a proper environmental impact assessment is carried out, as well as the impact on the landscape and local environment.
"I do think it is important to take advantage of wind resources to make the most of this type of renewable energy, which doesn't contribute to greenhouse gas."
The number of applications submitted to the council comes to more than one turbine a week, with the proposed windmills going up to over 65m high.
Another set of proposals put to the council was for 150 turbines to be built off the coast of Angus half 27km away from land, and the other half 38km.
The Scottish Conservatives have called for an end to this surge in applications, which the party says has seen more than 2,500 applications in the past 18 months across Scotland.
Conservative energy spokesman Murdo Fraser said: "Alex Salmond has played to the gallery on this one, but the figures show the rush of wind farm applications remains intense.
"These applications put council planning departments under immense strain, and cause great concern to the communities worried about the impact of a massive wind farm on their doorstep.
"This surge has to stop, and the way to do that is ending ludicrous subsidies for an unreliable and intermittent energy source, and stop inviting companies to develop in areas which are clearly unsuitable."
A spokesman for the Scottish government said the administration tried to balance the need for energy with communities.
He said: "Our policy on wind farm applications aims to strike an appropriate balance between Scotland's massive green energy potential and the need to satisfactorily address the impacts on communities and the environment."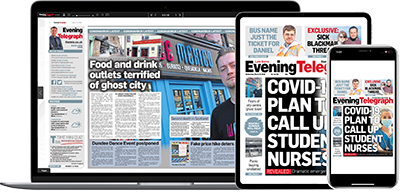 Help support quality local journalism … become a digital subscriber to the Evening Telegraph
Subscribe