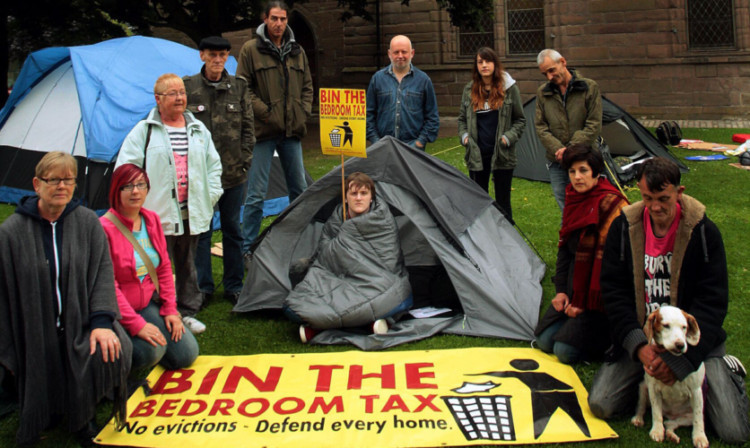 It's one of the most controversial UK Government policies of recent years.
The 'bedroom tax' has seen tenants' housing benefits slashed by up to a quarter if they are deemed to "under-occupy" their homes.
However, new figures reveal that people in city council houses are unable to move to more suitable properties, with thousands on a waiting list for less than a hundred homes.
A Freedom of Information request showed that this month in Dundee, there were 4,733 people waiting to get one-bedroom properties.
However, there were just 84 available to let on the council list.
Among those wanting a smaller property are 682 tenants deemed to be under-occupying their current homes, who have had their benefits cut under new welfare legislation.
About 3,300 council or housing association tenants in total are under-occupying their Dundee homes, with 2,100 of those paying the 'bedroom tax'.
Labour's housing spokesman Brian Gordon said: "The figures are shocking. The Government has never thought this out. It's an absolute scandal they're putting people through this.
"There are people who have been in homes probably most of their adult life and are having to give up the homes where all their memories are, where their children got brought up, because of this legislation.
"It's attacking some of the most vulnerable people. The Scottish Government have put£20 million out to councils to help, but they need £50m."
Dundee housing convener John Alexander said the SNP-led council was geared "quite well to meet demand" for one or two-bed properties which make up more than 80% of its housing stock.
However, he said: "We need some larger houses for the people currently in one or two-bedrooms and free up the smaller houses.
"These figures illustrate the problems that exist throughout the whole UK because of something the UK Government hasn't factored in whatsoever when they were talking about the bedroom tax."
Mr Alexander said that the council was doing "all we can within the financial parameters we've got".
Policies include giving those who are under-occupying additional housing points so as to qualify them for a quicker move. The council has "reinvigorated" a website where people can carry out house exchanges, and is trying to bring forward "as many housing projects as possible".
Mr Alexander added: "I think the pressure has to go to the UK Government. It's their policy and it's a ridiculous situation we find ourselves in."
Mary Kinninmonth, of Dundee Citizens Advice Bureau, said: "If anyone's looking for a smaller house as a consequence of the bedroom tax, a lot of them could be having difficulty meeting the extra costs. It just shows it is quite an unfair system."
Rena Smith, chair of the Dundee Federation of Tenants' Associations, said: "It has affected every area in Scotland and the council are trying their best to give people support."
Conservative councillor Derek Scott said: "In general terms I would say that I support the reform to housing benefit for working age people renting in the social housing sector as I don't think the taxpayer should be paying for what is effectively a benefit subsidy for spare rooms.
"Without reform the housing benefit bill would have risen to over £25 billion by 2014-15."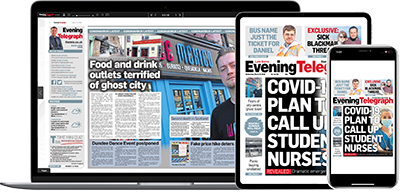 Help support quality local journalism … become a digital subscriber to the Evening Telegraph
Subscribe