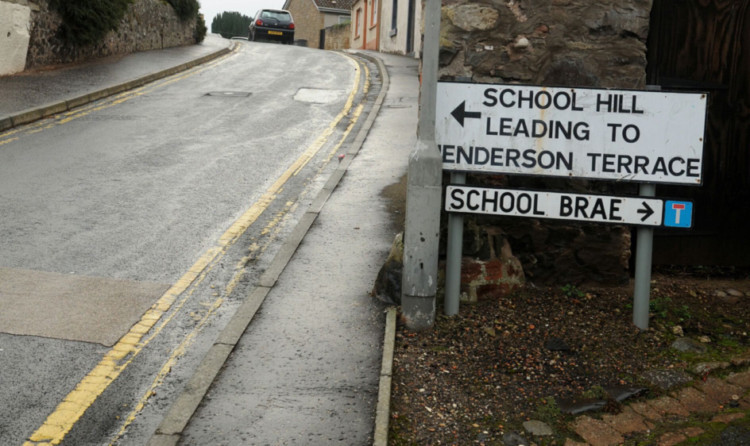 Police are hunting for a man who attempted to abduct a schoolgirl.
School bosses warned parents of the "very serious" incident, in which a man tried to force a pupil into a car in Leuchars.
The incident took place in the School Hill area of the village between 4pm and 4.30pm on Tuesday, when a man in a Land Rover-type vehicle approached the girl.
Although the girl was unhurt, local residents were shocked by the incident and parents were advised not to let kids walk home alone.
A local school posted a warning on its website, as well as sending out an email to all parents encouraging them to be vigilant.
It read: "The school has been made aware of a very serious incident that took place on Tuesday night.
"An attempt was made to force a pupil into a car.
"According to the police there has been no arrest as yet.
"Therefore, it is vital that pupils are aware of the situation and be encouraged, where possible, to walk home with friends. Further information will be shared when it is made available to the school."
Residents of School Hill were still in shock today.
John Mitchell, 78, said: "This is a wee place. Things like this are never known here. It's absolutely terrible."
Another resident added: "You never expect it to happen on your doorstep."The Fife Division of Police Scotland has launched an investigation into the incident.
The vehicle was also seen in the Pitlethie Road and Main Street areas of the village.
Detective Inspector Nicola Shepherd, who is leading the inquiry, said officers were speaking to residents and people who had been in the area at the time.
She said: "We are keen to trace people who were in the area of School Hill and Pitlethie Road during these times. We are also interested in tracing a Land Rover type vehicle which was seen in the area of School Hill and Main Street, Leuchars around the time."
Anyone with any information about the incident is asked to contact Police Scotland on 101 or through Crimestoppers on 0800 555 111.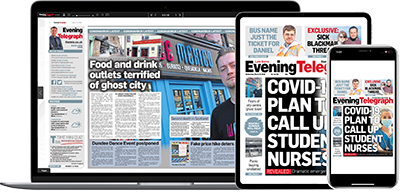 Help support quality local journalism … become a digital subscriber to the Evening Telegraph
Subscribe