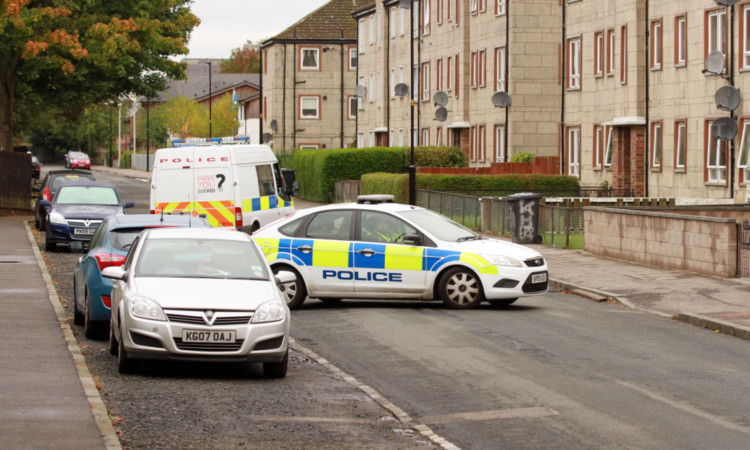 Police investigating a gun drama on a Dundee street believe the incident is linked to a drugs dispute.
And the Tele can reveal that officers are convinced the culprits are still in the city, being helped by their associates.
People have been quizzed at more than 150 addresses since the Wednesday night drama where men were seen carrying weapons in Balbeggie Street, but the suspects remain at large.
Police are hunting three men, all understood to be in their early 20s, in connection with two related incidents.
In the first incident, a car and a house window in Balbeggie Street were damaged by the men at about 6.30pm.
They had emerged from what is believed to be a dark Vauxhall Vectra being driven by another man and run to a nearby address to bang on the front door.
They then vandalised a car parked on the street, breaking its windows, and threw an object at a window of the address, smashing the glass.
The men got back in the car and left, heading in the direction of Balerno Place.
All wore dark hooded tops with the hoods up. One had a Nike swoosh on it, and one of the men had ginger or red hair poking out from under his hood.
In the second incident, at about 9pm, two men wearing dark tops with the hoods up, were seen apparently carrying weapons outside the same address. They left a short time later in a silver people carrier-style vehicle.
Chief Inspector Conrad Trickett, commander for policing in the area, said there was heightened police activity in Douglas.
He said: "We will hunt them until we have got them. We think the suspects are in the Dundee area, although police across the country are on alert.
"As yet we have not had any sightings of any of the three.
"Until we have traced and spoken to the suspects we will not have a definite view on what the motivation for the disorder was.
"But I don't think it is an unreasonable assumption that there is a link to drugs it's our working assumption."
Chief Inspector Trickett said the culprits were most likely being hidden by associates in the city.
He said: "They have got to be staying somewhere. We believe they are in residential property, most likely of one or more of their associates in and around the Dundee area. We don't feel other people have any greater risk of harm as a result of this incident.
"Two groups have fallen out and that's where the disturbance came from."
Police Scotland are appealing for anyone who has information that could assist inquiries to call 101, or speak to any officer.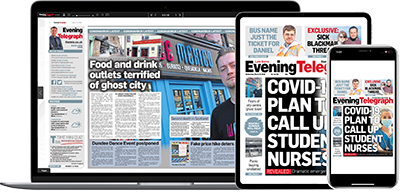 Help support quality local journalism … become a digital subscriber to the Evening Telegraph
Subscribe