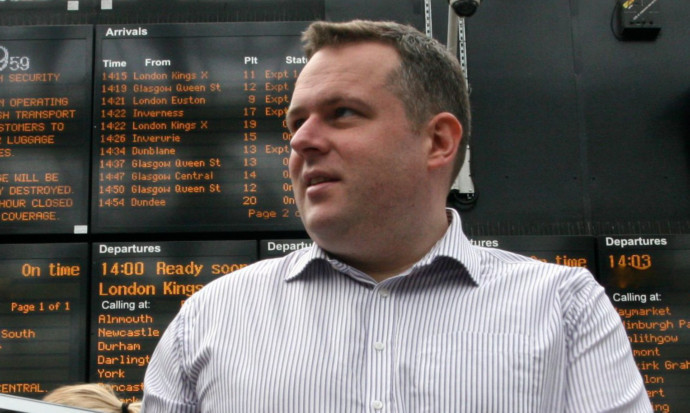 Council cuts saw Angus libraries shut for almost 30% more of the time over the last 18 months.
Library opening times were slashed by 15 hours in April 2012, and a new report has revealed a steep drop in usage since then.
The report to the council's neighbourhood services committee said the region's libraries were more than 1000 visits away from meeting their targets.
It was written by strategic director for communities Alan McKeown, who said: "Visits to libraries per 1,000 population has decreased by 13.68% from the 2011-2012 figure.
"Performance is 1,027 visits below the target set for 2012-2013. Library opening hours were reduced from 54 hours per week to 39 hours per week from April 1 last year as part of a council's savings exercise. This 27% decrease in the hours available for users has more than likely had the biggest impact on library visits."
Angus author Ed James said the drop in library visits was "a crying shame".
"When I was growing up in Carnoustie the library was where I got all of my books from," he said.
"It was a really great service. They'd order in books for you."
Ed, who writes crime fiction novels for the Kindle, has just completed the challenge of writing two new books in eight months penned almost entirely on public transport.
He puts his success in the Kindle market, where he is a top 10 seller, down to visits to his local library.
Mr McKeown admitted the council was no longer enjoying the same success. He said: "Due to the continued withholding of corporate permission to promote our services via social media, we have not realised the anticipated increase in virtual visits.
"This has contributed to performance below the target. During 2013-2014, we will continue to promote our services through outreach in the community."
Mr McKeown described the wider impact of budget cuts on libraries and the people who use them, and said: "Borrowers as a percentage of the population has decreased by 19.3% from the 2011-2012 figure and is 3.6% below target.
"In addition, a 48% reduction in the book budget over the last three years has impacted on the range of stock and number of best-seller titles that can be purchased."
An Angus Council spokeswoman said: "Libraries are still a valued and well-used council service.
"In July, the number of visits to libraries in Angus was 43,900 over 1600 visits every day.
"The council is undertaking a number of initiatives to increase library usage. Work is being undertaken to upgrade the public access computers in our libraries, and we recently installed coffee machines in all libraries in response to public requests.
"We are currently upgrading Kirriemuir Library at a cost of £176,557."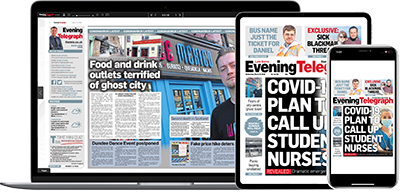 Help support quality local journalism … become a digital subscriber to the Evening Telegraph
Subscribe