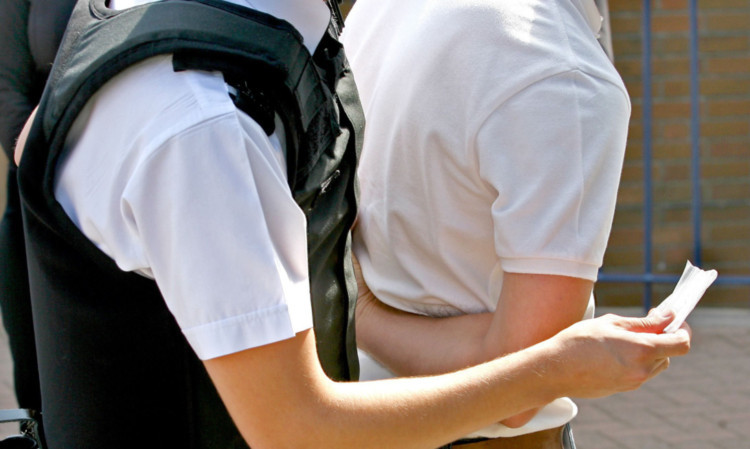 Nearly 22,000 drug searches, 4,000 stolen property searches, 3,400 searches for weapons and even 61 searches for firearms.
These are the numbers of stop-and-searches carried out by police in Dundee in the last six years.
But, for the dozens of man hours put in, the number of positive results are a tiny fraction of the statistics.
The searches saw five firearms recovered, while 2,600 drugs were found as a result of almost 22,000 searches.
And Dundee police bosses say stop-and-searches will play an even bigger role in city policing in the future.
Today, Chief Inspector Shaun McKillop defended the use of searches, despite the relatively low success rate.
He said: "Without a shadow of a doubt, stop-and-searches are an effective use of police time.
"We will always try to target the right people in the right place at the right time to get positive search results, but we also carry out stop-and-searches to prevent crime.
"A lot of the time people consent to be searched. We don't always find what we're looking for. Sometimes we find something else and sometimes nothing at all.
"But it remains a legitimate tactic. Stop-and-searches can stop the criminal activity happening in that community.
"That police presence will act more often as a positive deterrent for people committing the offence."
The figures also reveal that while crime may be decreasing as a general trend, the types of crime which blight Dundee neighbourhoods have remained the same.
Maryfield, which includes the city centre, and Coldside continue to suffer with drugs crime.
The East End and Maryfield are hotspots for break-ins and stolen property.
Chief Insp McKillop said the reasons to carry out a stop-and-search in city areas has stayed consistent over the six years.
He said: "Our focus has changed from house break-ins more towards violence.
"But when we know a community is affected by housebreaking, we will carry out more stop-and-searches for stolen property in the area.
"Across the city, most of our stop-and-searches are related to drugs activity.
"This is in large part a response to community concerns about the illegal use of drugs on the street."
Since 2007/08, police in Dundee stopped 2,595 people carrying out a drugs offence.
The number of stop-and-searches has increased steadily from 1,020 to 5,243 throughout the period. In the latest financial year, 386 of those were successful.
They stopped five people carrying a firearm two in Strathmartine, two in Maryfield, which includes the city centre, and one in the East End.
The Police Scotland stats show fewer and fewer guns are being found on city people.
Most were discovered in the financial year 2007/08. In the year to April 2013, six searches for firearms were carried out all with negative results.
Just over 200 other weapons were found on people stopped and searched during that time.
Despite an increase in searches, a similar number of weapons have been discovered on people each year.
Six years ago, 77 stop-and-searches for weapons were carried out and 37 turned out to be carrying.
In 2012/13, 634 were undertaken and 24 found to be carrying.
There were 31 positive searches for alcohol out of 453, with no alcohol found from a stop-and-search in the last two financial years despite 59 searches.
And about 10% of searches for stolen property were successful, with most consistently carried out in Maryfield.
Last year, 792 searches yielded 41 positive results, in 2007/08 327 searches were carried out with 115 positive results.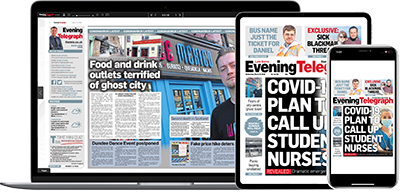 Help support quality local journalism … become a digital subscriber to the Evening Telegraph
Subscribe