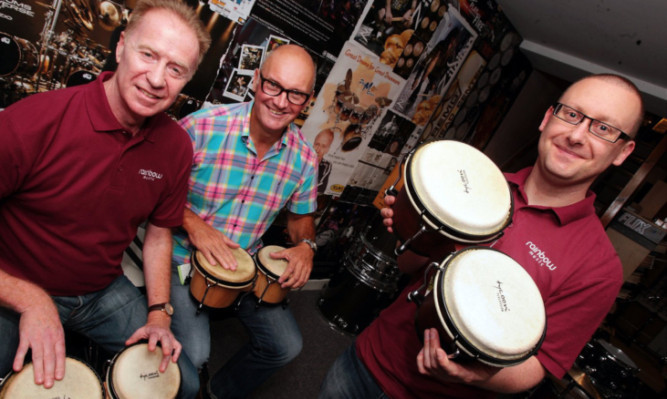 A Dundee music store has sent a gift to UKIP MEP Godfrey Bloom after his controversial 'bongo bongo land' comment.
Rainbow Music, in the city's Cowgate, offered to send Mr Bloom the instrument after the politician was filmed referring to foreign countries receiving aid as 'bong bongo land'.
In a letter to the MEP, shop director Stefan Pogrorzelec said he was confused as to where 'bongo bongo land' was and asked if, as a music store which sells the drums, he could expect any foreign aid money.
"It was to our surprise and bemusement that you wanted to cut foreign aid to bongo bongo land, as we were not sure as to the specific geographical location of such a place and we thought you were referring to the places where bongos are made and played," the letter read.
"We were unaware that we were eligible for foreign aid and would appreciate it if you could point us in the direction of any money that is coming our way."
Mr Pogrorzelec then said that in appreciation of this the store would send Mr Bloom a pair of Cuban bongo drums to "have a good session with".
"The bongos are a great way for a politician to unwind after a hard day of representing the people, particularly as you sounded rather angry and stressed out on the wireless this morning," the letter read.
However, Mr Bloom said he will play them as soon as they are shipped from UKIP party headquarters to his home.
Mr Bloom said: "I'm absolutely delighted to have been offered the drums by the Rainbow Music shop. I've been told that they have arrived at head office and I will be writing a letter of appreciation to the shop.
"If Nigel Farage sacks me I might have to play them for a living," he joked.
Mr Pogrorzelec confirmed that he had received a letter of thanks from the MEP, as well as a promise to send a photo of Mr Bloom playing the instrument.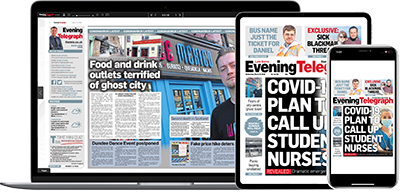 Help support quality local journalism … become a digital subscriber to the Evening Telegraph
For as little as £5.99 a month you can access all of our content, including Premium articles.
Subscribe