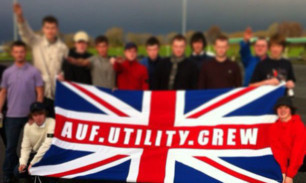 A group of Dundee football casuals with links to drug dealing, violence on the streets and right-wing politics is being monitored.
Police confirmed they are probing the Alliance Under Fives, or AUF, which involves so-called fans of Dundee FC and Dundee United.
This week, two young men with ties to the group, were sent to detention for unprovoked assaults on football fans following a match at Dundee's Dens Park.
Four more Dundee men with links to the group have been convicted of brawling in a retail park, while another was jailed for his part in a cocaine and amphetamine smuggling operation.
Superintendent Stephen McAllister, of Police Scotland's specialist football unit, FoCUS, said the group's behaviour resembled that of an organised gang.
He said: "It's very much a gangland mentality.
"These kind of groups move around the country under the guise of watching football to engage with opposition groups in turf battles.
"There is a level of organisation to it.
"They are certainly not football supporters.
"It does happen in Tayside and we are alive to that. When it does, we try to disrupt their activities, give out banning orders and arrest and incarcerate the people involved."
The AUF includes so-called supporters of Dundee's senior football clubs.
Pictures posted on social networking sites show large groups of men gathered together around a Union Jack flag bearing the motto "AUF Utility Crew", often outside Dundee pubs, and often making Nazi salutes.
Online pages attributed to group members have stated interests in right-wing politics and the football casual scene.
One group shot features a man who was jailed earlier this year after pleading guilty to the supply of cocaine and amphetamines.
This week Lee Stewart and Billy Simpson, two 20-year-olds with links to the AUF, were sent to detention for assaulting two Aberdeen fans at Dundee railway station.
Previously they had boasted online about the attack, with Simpson posting: "Bring on Sheriff Brown, Alliance Under Fives Douglas division".
Superintendent McAllister said ordinary people could be unfortunate to be in the wrong place at the wrong time.
In March, a gang of Dundee football thugs, all with AUF connections, fought rival fans in a car park in Hamilton, Lanarkshire.
Four men, aged between 19 and 27, avoided a jail sentence and were handed community payback orders, and were pictured on the steps of the sheriff court making Nazi salutes. One member posted on Facebook he was "happy as Larry" with the outcome.
Superintendent McAllister said: "The Dundee Under Fives are the younger members of the Dundee Utility Crew, which has been around for a long time.
"Over the last couple of years we have found younger people are coming to these groups. Maybe they watched the bad behaviour of the 80s in movies, or their fathers were involved back then.
"These activities have been bubbling away in the background but we are identifying it better now, mainly through social media. It will be a continual battle. The more we dig around, the more we find."
But the younger people looking to replicate the "bad old days" of football hooliganism 20 to 30 years ago are in for a big surprise.
Now far more sophisticated tools are used to pinpoint dangerous comments, situations and individuals.
As far as Superintendent McAllister is concerned, the net is closing.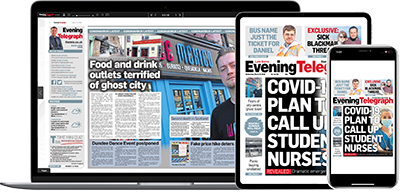 Help support quality local journalism … become a digital subscriber to the Evening Telegraph
Subscribe