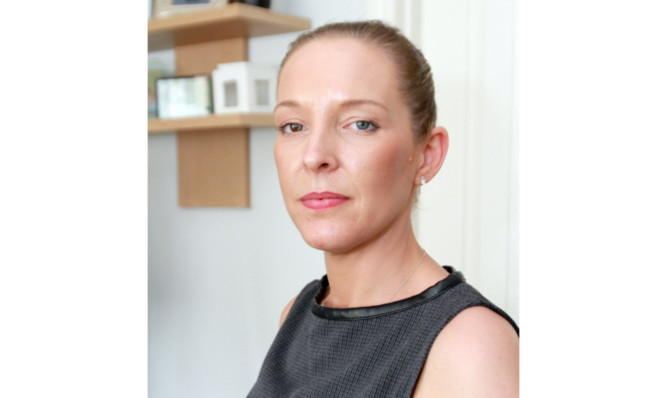 A Dundee mum has told of her heartbreak after she fell pregnant with quads and lost all four.
Kirstien MacCluskey conceived with the help of IVF treatment last year, but lost one baby to a miscarriage after just 10 weeks.
And when she went into labour 22 weeks into the pregnancy, it emerged that her three sons had been attacked by an infection in the womb.
Tiny Christopher, Joseph and Andrew never had a chance and didn't survive two hours.
Had Kirstien gone into labour eight days later, doctors would have been able to put the triplets on a ventilator.
"I held them until they died," said 36-year-old Kirstien. There was nothing anyone could do for them.
"If they had been eight days older, they could have been ventilated."
The Ardler mum went into premature labour in October. Kirstien, a customer service manager for Tesco, knew something was wrong when she was admitted to Ninewells Hospital's Tulip room.
She said: "It's a space like a hotel, it was more cosy and it had its own kitchen.
"Chris, my partner, was allowed to stay in there with me.
"It's designed to keep you away from everyone having healthy babies.
"You know it's bad if you go in there."
Kirstien and partner Chris Doig, 30, are still in the dark about the infection that attacked their babies.
"I went into labour too early," said Kirstien. "A really bad infection had developed we still don't know what it was.
"My first baby, Christopher, was stillborn. The infection had attacked him.
"Joseph and Andrew died approximately two hours after they were delivered.
"But had they survived they would have had lots of problems."
Kirstien went back to see her babies the next day.
She said she didn't get many memories in the short time she had to spend with her children.
"I think it's important to hold on to the memories," said Kirstien.
"I'd rather have more than I do. I just have their hospital bracelets, their blanket things like that."
But Kirstien and Chris, a fire protection engineer, could not let what happened defeat them.
"I had to get up for my seven-year-old son, Callum.
"I'd give anything for the babies to be here, but I can't wallow in self pity. Life has to go on.
"Some days I do wake up and think, what's the point? But everyone is going to have those days regardless. I have to stay positive."
Once the worst had happened, Kirstien said she was shocked to learn how common stillbirths and neonatal deaths are.
"After it happened to us I realised how common it is to lose a child like that."
Kirstien opted for IVF treatment as her only fallopian tube was damaged after an ectopic pregnancy.
"My partner and I had IVF treatment, but I only had two embryos put back. We were totally shocked when they told us we were having quads.
"We couldn't believe it. But we knew it was a risky pregnancy from day one.
"The doctors told me not to expect to go past 27 weeks, so we were all prepared for it to be early, just not that early.
"The midwives were wonderful. They got upset as much as we did."
And despite her agony, Kirstien is determined not to give up and is set to start a fresh round of IVF next month.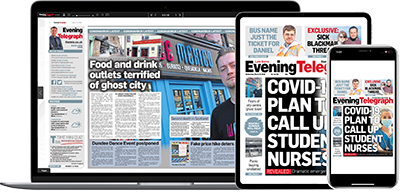 Help support quality local journalism … become a digital subscriber to the Evening Telegraph
Subscribe