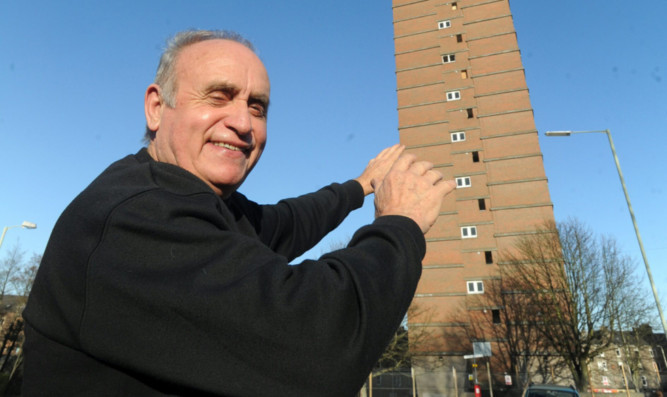 The man who finished building a set of Dundee multis has hit out at plans to demolish them.
James Stirton was a key member of the construction crew who built the Derby Street multis in Hilltown.
He handed over the finished buildings to Dundee City Council in 1973.
James said: "I was dismayed when I heard the two multi storeys were going to be demolished so soon. I was in charge of the building of them and I was the last man to leave the contract."
A foreman joiner, James said he was left to finish off the job when the rest of his crew went to help construct a dam in South Africa.
He worked alone in a tiny office in the "bowels of the buildings" for two years during a liability and maintenance period.
He condemned the demolition of the craftsmanship that went into the 22-storey buildings, which once housed 374 flats, and are the tallest buildings in the city.
He said: "They are beautiful buildings.
"I won't be watching when they demolish them. I don't want to see all that craftsmanship coming down."
The council has confirmed Butterburn and Bucklemaker Courts will be demolished with explosives in June.
James, who was employed by the main contractor Mitchell Construction, said he was very proud of his part in building the Derby Street multis.
The 75-year-old said: "I worked on the site for five years. Such memories will stay with me forever. We worked under some really tough conditions to complete the cross-over towers.
"There were builders' strikes to work around too.
"We were paid very little but I didn't strike. I couldn't when it was just me in my office in the bowels of the multis."
Forty years ago the tower blocks were seen as part of the solution to the UK's social housing problem which developed after the Second World War. But in recent times critics have suggested the high-rise flats are a scar on a city's skyline.
Housing convener Jimmy Black said he regrets having to go through with the demolition, which was too far along to stop when he took up his post.
However, he has acknowledged some people believe the multis now "cast a shadow across the Hilltown".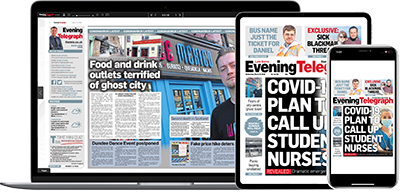 Help support quality local journalism … become a digital subscriber to the Evening Telegraph
Subscribe